Enter the FedEx Tracking number or Waybill number to find your package on the FedEx courier network for local and international packages:
FedEx tracking services provided by TrackingNumber.co.za to determine where a package in transit currently is and more or less when it will be delivered using the FedEx Tracking number in South Africa. FedEx offers Domestic and International courier services for packages and documents in South Africa through the FedEx Express service.
FedEx Corporation is a courier that offers domestic and international delivery services in several countries worldwide. The company has its headquarters in Memphis, Tennessee. The name "FedEx" is an abbreviation of the name of the company's original air division, Federal Express (now FedEx Express), which was used from 1973 until 2000. The company is known for its overnight shipping service and pioneering a system that could track packages and provide real-time updates on package location , a feature that has now been implemented by most other carrier services.
On 20 June 2013, FedEx announced that it has signed agreements to acquire the businesses of its current service provider, Supaswift, in South Africa and other countries including Malawi, Mozambique, Swaziland and Zambia. FedEx was also in discussions with Supaswift to acquire its businesses in Botswana and Namibia. The acquired businesses now operate under the FedEx Express business unit.
The following services are offered in South Africa, and and can be tracked with the FedEx Tracking South Africa tool:
Domestic Shipping
Sameday Express Major Centers – Within two hours after arrival at destination
Early Delivery – Next day delivery between 08:00 and 09:00 am
Overnight Delivery – Next day delivery by 10:30 am
24-48 Hour Delivery – 1-2 business days
48-72 Hour Delivery – 2-3 business days
International Shipping
Import Shipping – shipping packages from outside South Africa and dealing with Customs
Export Shipping – sending packages to recipients in foreign countries
Heavyweight Shipping Services – consignments to foreign countries between 68kg and 1000kg
To lookup package tracking for another courier, choose the courier below and enter the tracking number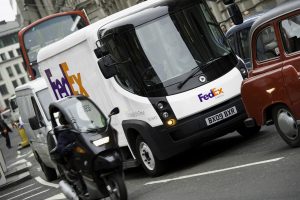 Report Showcases How FedEx Multiplies Opportunities Around the World April 18, 2019 MEMPHIS, Tenn., April 18, 2019 — FedEx Corp. (NYSE: FDX) announced today the online release of its 2019 Global Citizenship Report (GCR), which details how the company connects the...
read more