MyBroadband recently tested the SA Post Office's claim that its backlogs were cleared and it could deliver mail on time.
This followed the Post Office not paying its logistics transport providers on time and a two-and-a-half week strike that took place in July 2018, which impacted its service delivery.
The organisation said that another reason for slow deliveries was that international mail volumes had increased by over 400% – and the Post Office had not been prepared for this exponential growth.
Previous Post Office delivery tests by MyBroadband that took place in July and August 2018 were evidence of this, as it failed to deliver a single piece of mail on time.
The test
To test if the Post Office was back up to speed, MyBroadband sent four letters through its standard delivery system.
From the Highveld Post Office in Centurion, letters were sent on 25 January to addresses in four cities:
Pretoria
Cape Town
Durban
East London
The SA Post Office's licence conditions, which are set by ICASA, say that it must deliver 92% of all ordinary mail within five days.
On its website, the Post Office also lists these guidelines:
Letters generally take two days within the same town or city to reach their destination
Three days between two cities in the same province
Four days between cities in different provinces
However, at the time of publishing our initial results – 11 days after sending the letters – none of the four had reached their destination.
Updated results
Three of the four letters have since reached their destinations.
The first letter to arrive was received in East London on 13 February – 19 days after it was sent.
Despite being the fastest delivery of the four, this letter still took nearly four-times as long as ICASA stipulates it should.
The Durban letter followed one day later, while the Cape Town letter arrived on 18 February, which is 24 days after it was sent. The Pretoria-bound letter had not arrived.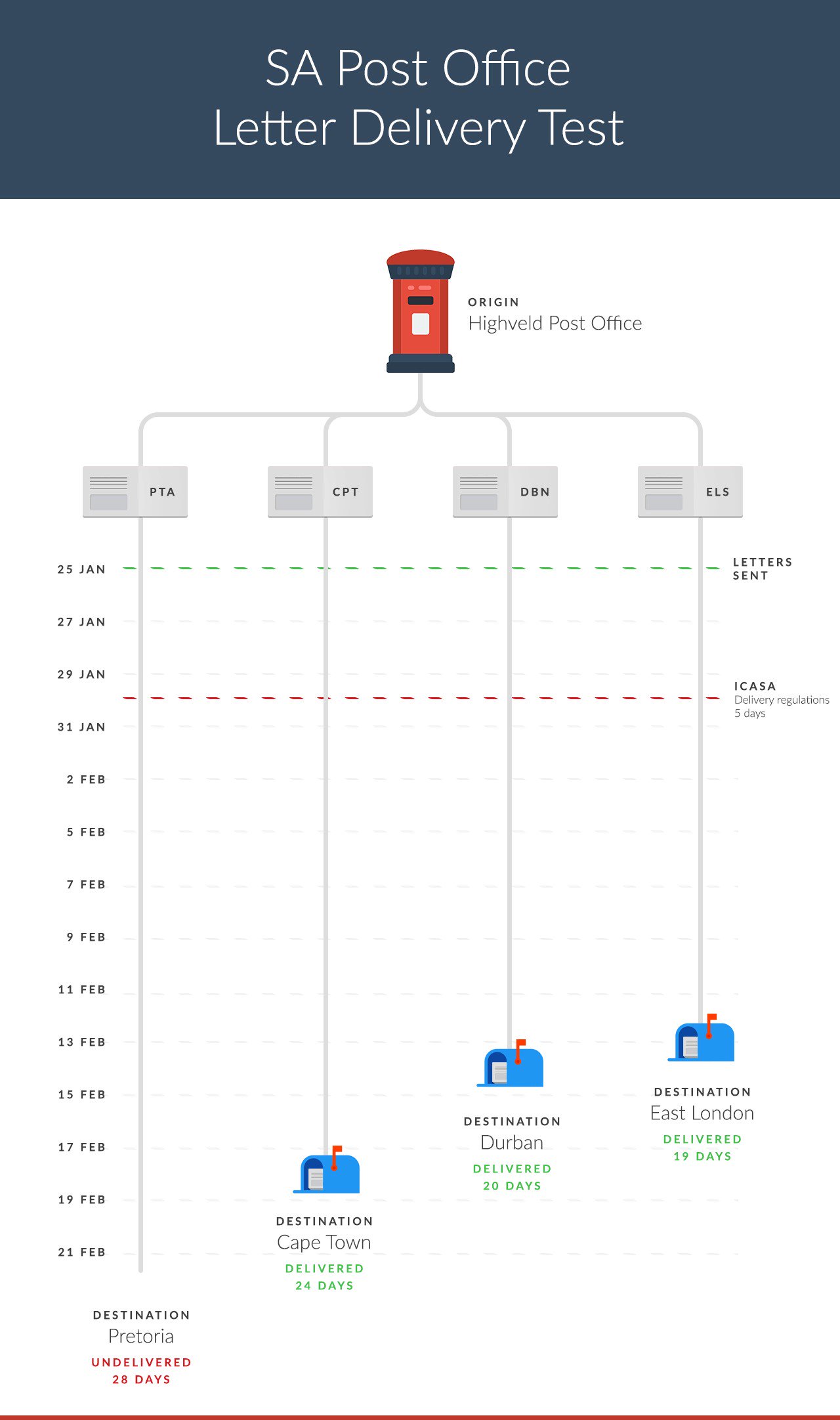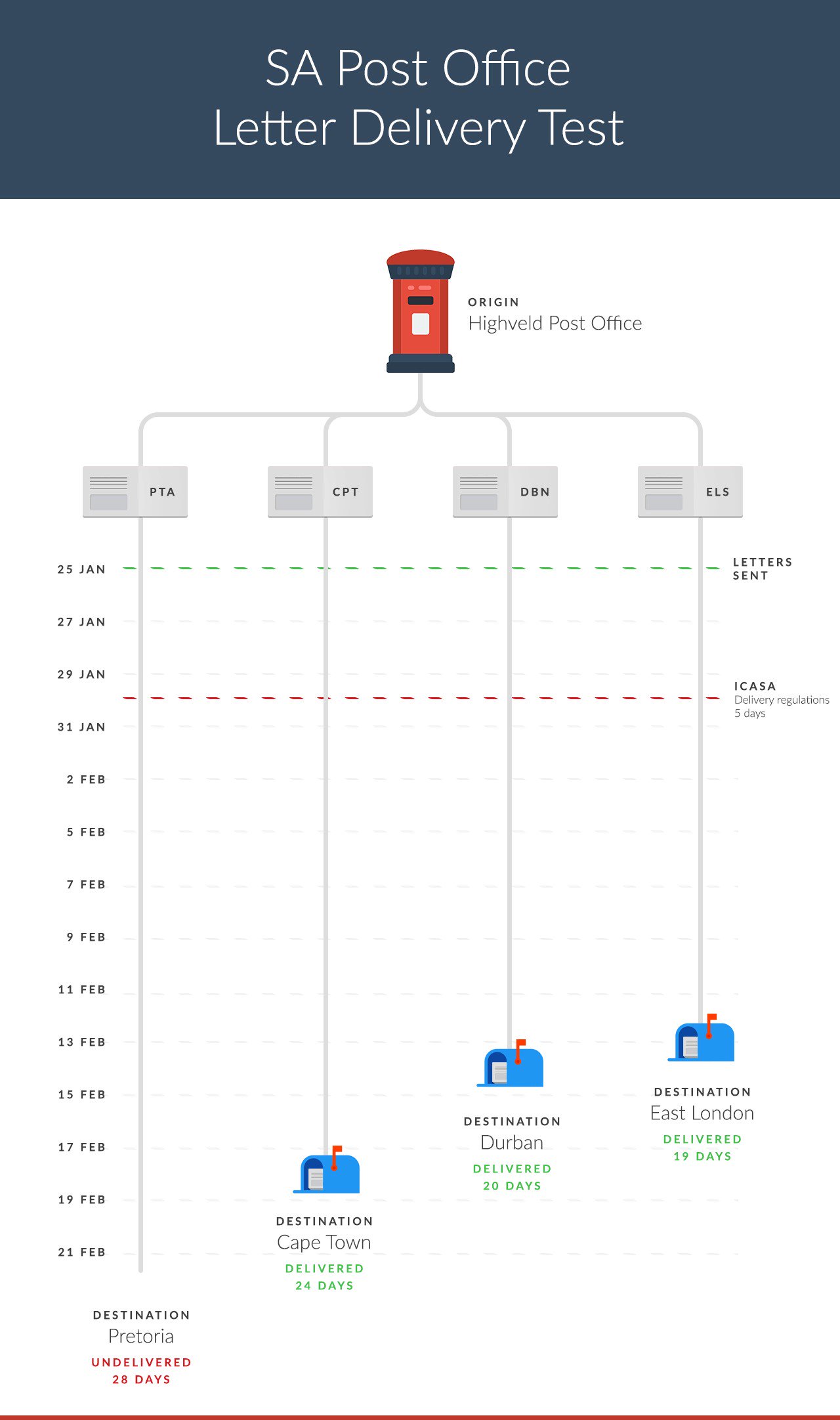 https://mybroadband.co.za/news/government/296888-sa-post-office-test-24-days-to-deliver-a-letter.html